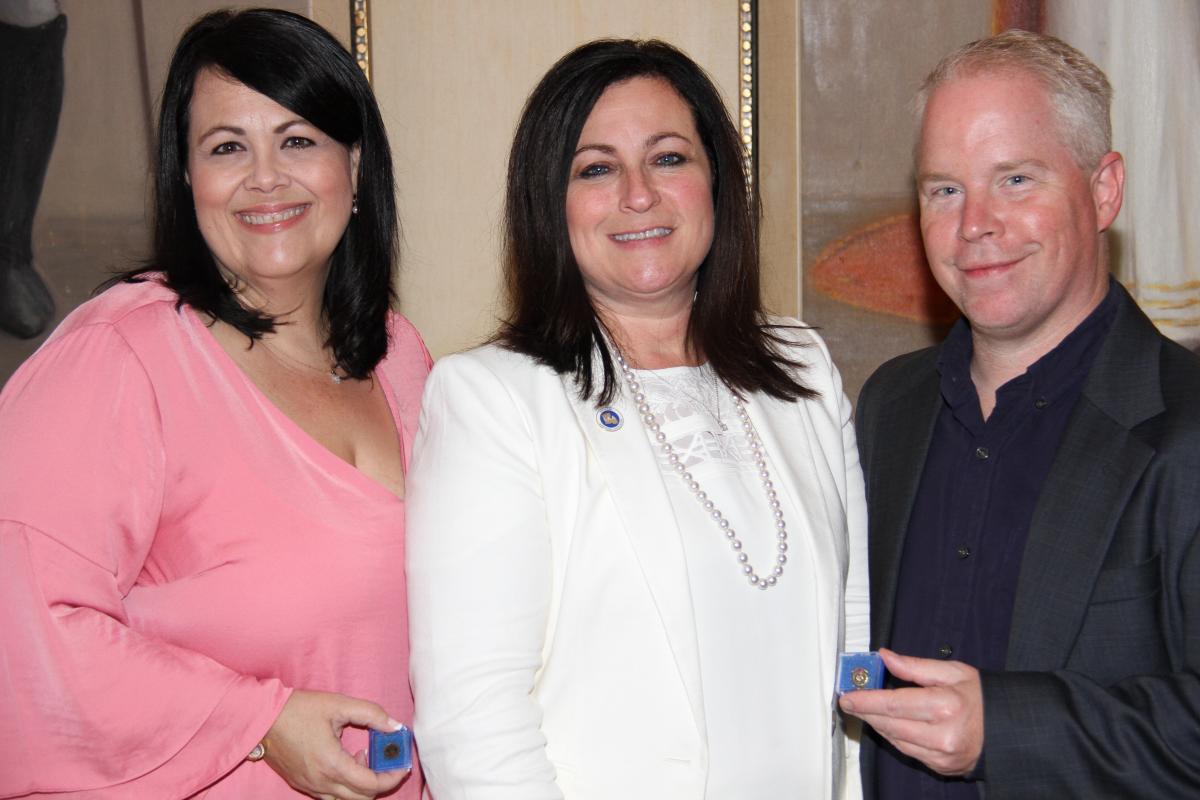 St. Bernard Parish Assessor Jaylynn Bergeron Turner has announced that two of her staff members, Dawn L. Alphonso and Kenny Tucker, have recently attained their CLDA ("Certified Louisiana Deputy Assessor") designations from the Louisiana Assessors Association.
Alphonso and Tucker joined deputies from around the state in receiving their certification pins during the Louisiana Assessors Association's recent 86th annual conference held in New Orleans.
The CLDA designation recognizes the successful completion of multi-year International Association of Assessing Officers (IAAO) coursework required to be designated as a Certified Louisiana Deputy Assessor.
Assessor Jaylynn Bergeron Turner earned her own Certified Louisiana Assessor designation several years ago, and continues to complete continuing education courses to keep her certification current as new assessment laws and revisions are passed each and every year by the Louisiana Legislature. Recertification will be required of her Deputy Assessors every 5 years.
"I am proud of my deputies for their educational achievements," said Turner. "It is important and helpful to our residents for certified staff members to be serving the public."